Who decides who can join the team and how the team is subsequently run?
The Team Manager will decide how the team is run and the club aims to ensure it is accessible to children resident in the local communities of Read and Simonstone.
We do, however, follow safeguarding best practice which recommends specific ratios of adults to children for each age group, so our ability to accept new members is naturally guided by the number of volunteers that we have.
What does the membership / subs pay for?
These fees enable the club to cover the cost of club and team affiliation, pitch fees, the hire of training venues, training equipment, kit, balls, trophies and an annual presentation.
Is it OK if my child gets a lift with his friend to training or a match?
Yes, as long as the arrangement is made between parents.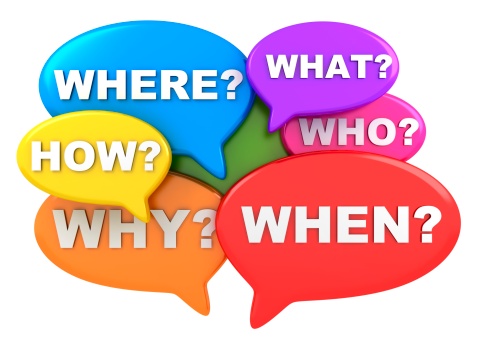 Do parents need to stay for training and matches?
No, parents do not 'need' to stay for training or matches. It is a matter for the parents to decide and this will naturally be influenced by the individual child and their age although the Club does encourage parents of primary school age children to watch their children learn new skills at training as well as play matches against other teams. Team Managers and Coaches must, however, always have available the contact details of a player's parents for use in case of an emergency or simply to call upon them to provide assistance with their child. Players of secondary school age may be less likely to want their parents to observe their training sessions but may still appreciate their support on match day.
I'm sometimes concerned about the behaviour of players and their parents – what should I do?
You should bring your concerns to the attention of the Team Manager/Coach, the Club Welfare Officer or a member of the Club Committee.
Is it OK for the Team Manager or Coach to contact my child directly?
No, it is not. Outside of training sessions and matches, Team Managers and Coaches should only communicate with Parents.
If my child can't always attend training or be available for matches can he still join the team?
Yes, they can, but Parents should be aware that in the secondary school ages their attendance at training and availability to play matches may affect the amount of game time that they enjoy across a season.
If my child is unable to or doesn't want to attend training or matches, or is unhappy with the amount of game time they are given on match day, can we pay reduced fees?
It is not Club policy to routinely vary club fees but, subject to approval, a reduced fee may be charged where a member is unable to play matches but wishes to attend training.
The Club has a robust Team Selection and Game Time Policy which should deliver fair and reasonable game time for all players over the course of a season. For those in the Primary School years the Team Manager will aim to provide 50% game time for all players on match day. For those in the Secondary School years the Team Manager will aim to provide fair and reasonable game time across a season whilst taking in to account a number of factors that may legitimately affect team selection.
I'd like to help coach my child's team but I don't have any experience – what should I do?
The Club and the Team Manager will usually be delighted to speak to any parent wishing to become involved in Coaching.  The first step is to complete England Football's online EE Playmaker course and then ask the Team Manager if they would like some help with their training sessions.  You will then be encouraged to complete the FA's Introduction to Coaching Football course, which is also online and involves live weekly webinars, e-learning, community support and a range of resources to provide the skills to coach players of all ages. Once qualified and DBS certified you will then be in a position to deliver a coaching session by yourself.
Can players wear spectacles or goggles when playing football?
Yes, but there are some important considerations.
Flying footballs and close physical contact make football a moderate risk for eye injuries and spectacles or goggles may therefore be worn to provide protection from injury.  These can also be worn by those who need to wear prescription lenses.
Frames should be secured with an elasticised band and not temple pieces, as it is important that the spectacles or goggles are secured tight to the head to prevent them falling off. A frame with temples will not hold tightly enough and a jab from a finger or a hand could easily lift the frame off the head and potentially damage the eye.
Lenses should ideally be made of a good quality polycarbonate, as these are very difficult to break and will sustain the impact of a ball or a finger/hand.
Although sports eyewear is intended to offer the best protection available, there is always the possibility that the wearer may sustain an eye or facial injury due to a severe impact as the nature of the game involves a high risk of physical contact.
Referees are advised to ensure that if a request has been made to wear glasses/goggles, they must not be a danger to the player wearing them or any other player and the FA leaves this to the discretion of the referee.
Whilst Polycarbonate lenses are recommended, it is recognised that this may be an issue for children playing in grassroots football.  Referees officiating in grassroots youth football are therefore encouraged to be tolerant of children wearing spectacles.  We must, however, be mindful that a referee must have concern for all participants, and if they think that a pair of spectacles may present a danger to others (e.g. metal frames with sharp edges/corners) then, in order to protect the player and all other participants, they have the authority to prevent the spectacles from being worn during a game.
We must, of course, ensure that all children have an equal opportunity to train and develop, and we know that wearing standard spectacles while playing a dynamic contact sport may present a danger to the wearer as well as other participants.  For Mini Soccer (U7-U10) players can wear standard spectacles while training and playing games, subject to there being no objections from the referee in games.  But for U11s and above, given the increase in contact, the pace of the game, ball velocity, and size of player the Club ask that parents ensure their children wear sports goggles. It is recognised that sports goggles come at an additional cost to parents and so where this is a concern, we'd ask the parents to approach the Club so we can discuss an appropriate solution.