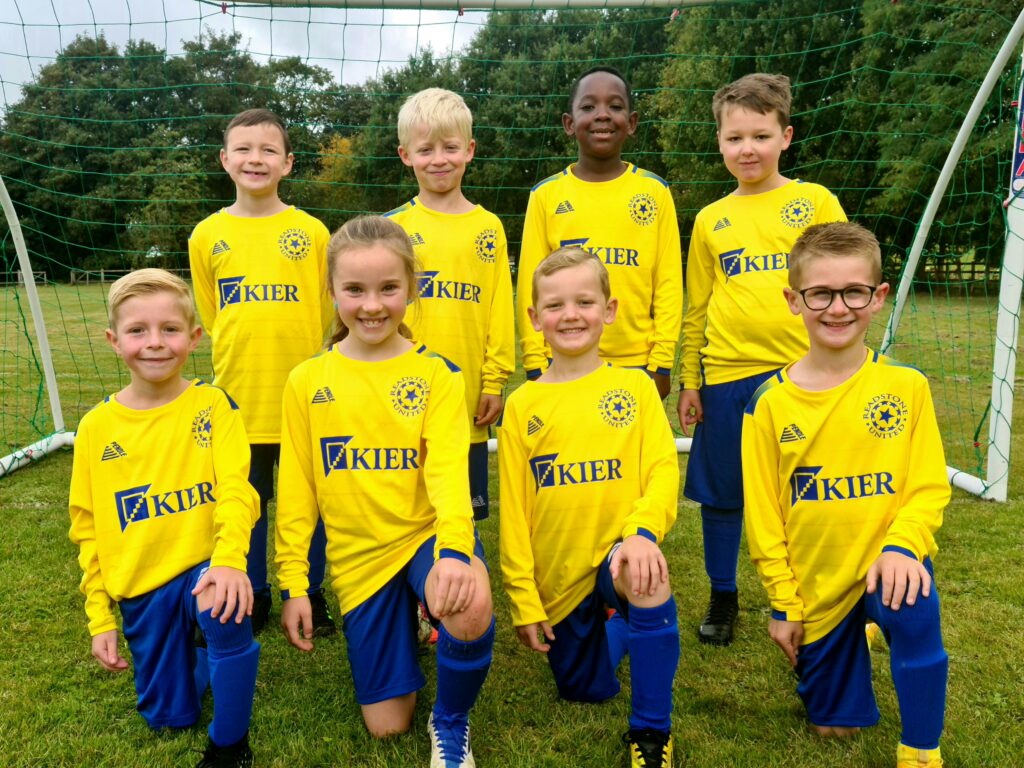 Match day kit varies slightly across the different age groups but our plan for the future is to establish a common match day kit across all age groups and this will be Yellow shirts with Royal Blue trim and plain Royal Blue shorts and socks.
Match Day Kit
This is normally funded by the Club and Team Managers will make arrangements to order the required kit for their players and will liaise with Parents in this regard. (Please note: All match day kit remains the property of the Club and must be returned when a player leaves the Club or is asked to return such kit.)
Training Kit
Additionally, parents can also buy certain items of clothing to be used for training and these can be found in the Club Shop provided by our kit supplier, Pendle Sportswear.
Parents are asked to purchase the Atlanta Training T-Shirt which can be worn with plain Royal Blue shorts and socks for training. Parents may also wish to buy an extra pair of shorts and socks if they wish to escape the laundry between training and match day.
For added protection during training and pre-match warm-up, we would also encourage parents to invest in either a 1/4 Zip Top or a Rain Top and we would advise everyone to add their initials to these garments during the ordering process.
Parents are asked, before ordering any individual garments, to check with their Team Manager first in case a bulk order is to be arranged.
The Club Shop can be found here.