Formed in 1989, the Club has its roots in the cub scout movement, originally forming two boys' teams, drawing players from Sabden, Read and Simonstone schools and playing under the umbrella of the villages' cub scout troops. Physical and competitive sports were always encouraged by the scout movement and pride of place went to our nation's most popular sport – football.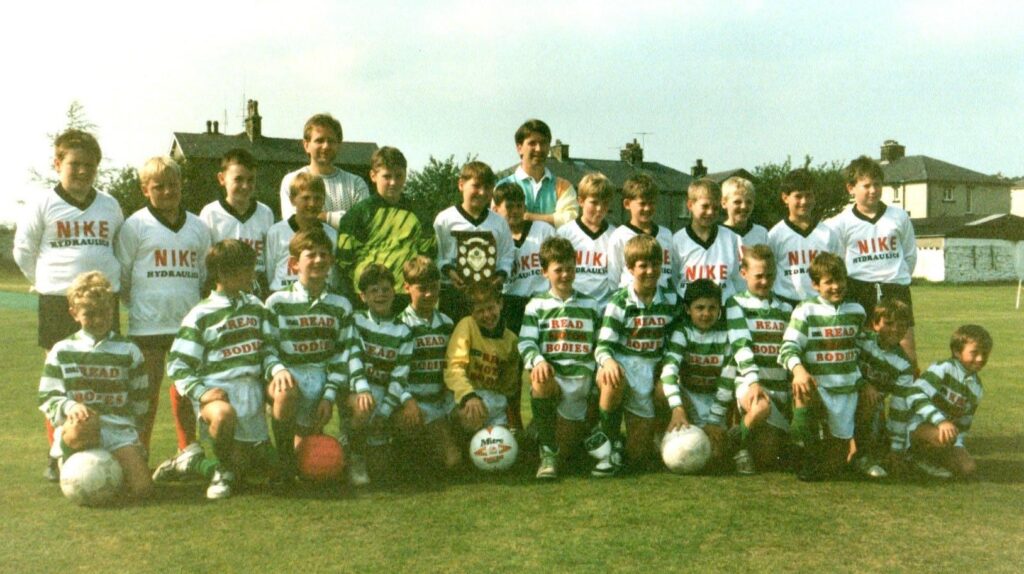 In the early 80's the Calder and the Ribble packs played in the Burnley Cub Scout Football League and there was great rivalry between these two teams. The Ribble pack were known locally for the quality of the football they played, winning the league three years in succession and being victorious in a most memorable cup final. The Calder pack, a little less successful in its endeavours, did however enjoy some success in their annual match against Padiham St John's when they played for a special trophy donated by a local Sabden resident.
Whilst the ideals of Lord Baden-Powell were still holding firm and fervently practised in the Ribble Valley, the cub scout movement began to decline and by the end of the 1980's it became clear that organised football was a low priority for the scout movement as the organisation felt that the game was getting too competitive and not in line with scouting ideals.
So in the autumn of 1989 a number of concerned parents hatched a plan to form the Club as we know it today and Readstone United Junior Football Club was born.
The following season a second team was added and for the 1991-92 season two more boys' teams and a girls' team was formed with some 25 girls training on the Read School field every Wednesday evening. The season ended with a magnificent victory for the boys U13s, beating Brierfield Celtic 3-1 in the Duncan Reed Cup Final.
The Club and its teams have enjoyed varying degrees of success over the last thirty years and continues to flourish today with over a dozen teams and a newly launched girls programme thanks to the extraordinary commitment and dedication of a small number of parents, some of whom have remained committed to the Club long after their children have flown the nest.
Former Club Secretary, David Eaves, provides here a fantastic account of how the club was formed and its early years.