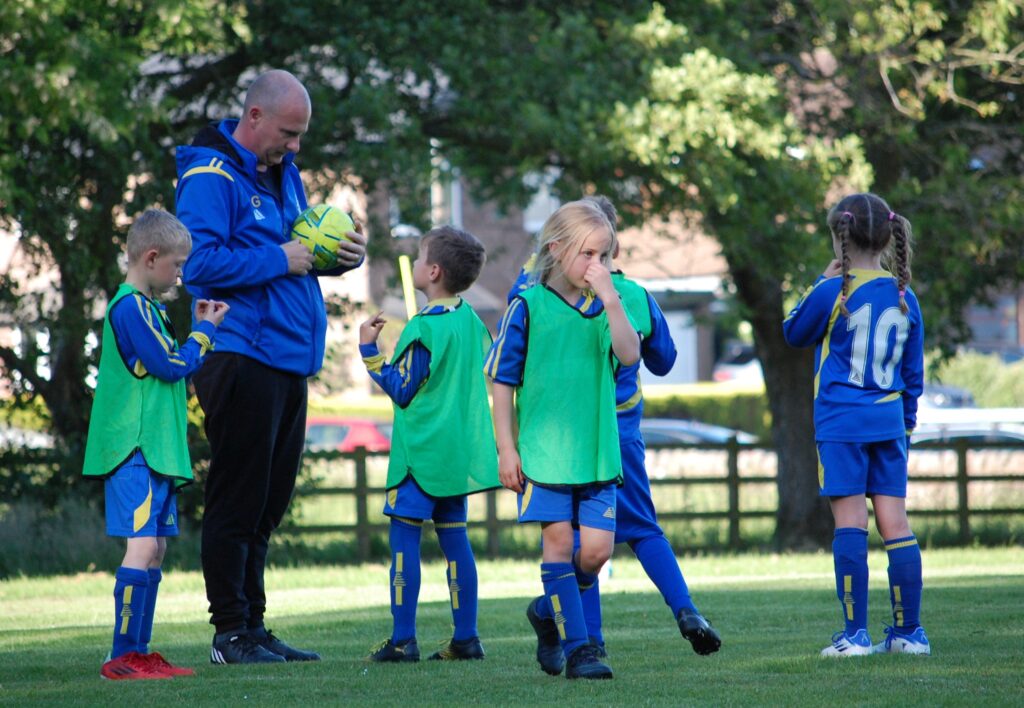 Formed over 30 years ago, Readstone United is an England Football Accredited grass roots Junior Football Club in East Lancashire serving communities in and around the villages of Read and Simonstone.
We welcome children regardless of their ability, experience or life difficulties because we believe that the game, especially in the primary school years, should be accessible to everyone and not just those with a gift or good fortune.
The Club is managed by volunteers and whilst our principal purpose is to provide opportunities for young people to play football, we know that being part of a Club and a member of a team not only offers a great environment to make new friends and learn new skills but also a way to grow and develop as young people.
We want our teams to be competitive and we like to win but in the early years our focus is on participation and the development of key skills. We understand that the growth and development of a young person does not depend on winning a football match.
Whilst we strive to form competitive teams, by the time Players reach the age of 12 our general ethos will always be about creating enjoyable and rewarding experiences, trying where possible to find the right level for our Players and making some great memories along the way.
Above all else, we want our members to enjoy being part of the Readstone football family.
Our Team Managers are as follows:
Under 7
Gareth Entwistle (Blue) – Tel: 07912 225617
James McCarthy (Yellow) – Tel: 07540 332664
Under 8
James McIntyre (Girls) – Tel: 07912 567448
Daniel Wilson (Blue) – Tel: 07742 109362
Chris Gregory (Yellow) – Tel: 07815 095130
Adam Clarke (Red) – Tel: 07903 002255
Under 9
Jonathon Crabtree – Tel: 07780 618111
Under 10
Phil Goulding (Jupiter) – Tel: 07841 975910
Laura Rainford (Saturn) – Tel: 07702 389090
Jared Helm (Mercury) – Tel: 07940 139297
Under 11
Martin Whitaker – Tel: 07842 009384
Under 12
Justin Nowell – Tel: 07896 196481
U13
Jay Fyles – Tel: 07845 684703
U14
Craig Waterworth – Tel: 07785 267241
U15
Andrew Osbaldeston – Tel: 07773 352842
U18
Mel Carr – Tel: 07988 624728
The Club is affiliated to the Lancashire Football Association and our teams play in the East Lancashire Football Alliance which plays its fixtures on a Sunday.