7th May 1941 – 29th March 2023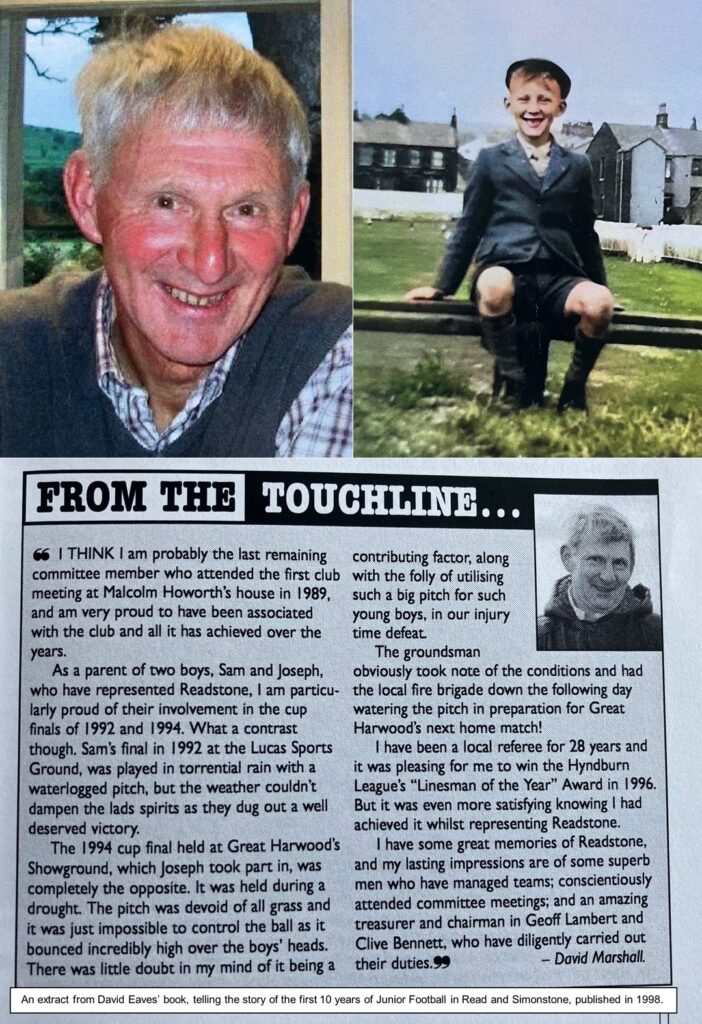 We said farewell to David Marshall this week, one of the Club's founding members who formed our club in 1989 . David was a proud and committed volunteer who served and supported our club for more than a decade as Vice Chairman and refereed in local leagues for almost 30 years. Our sport exists on the back of such commitment, and we are thankful for the part he played in the history of Readstone United Junior Football Club.
Let's all celebrate David's life as we send our sincere condolences to Sylvia and the family and all of David's friends.