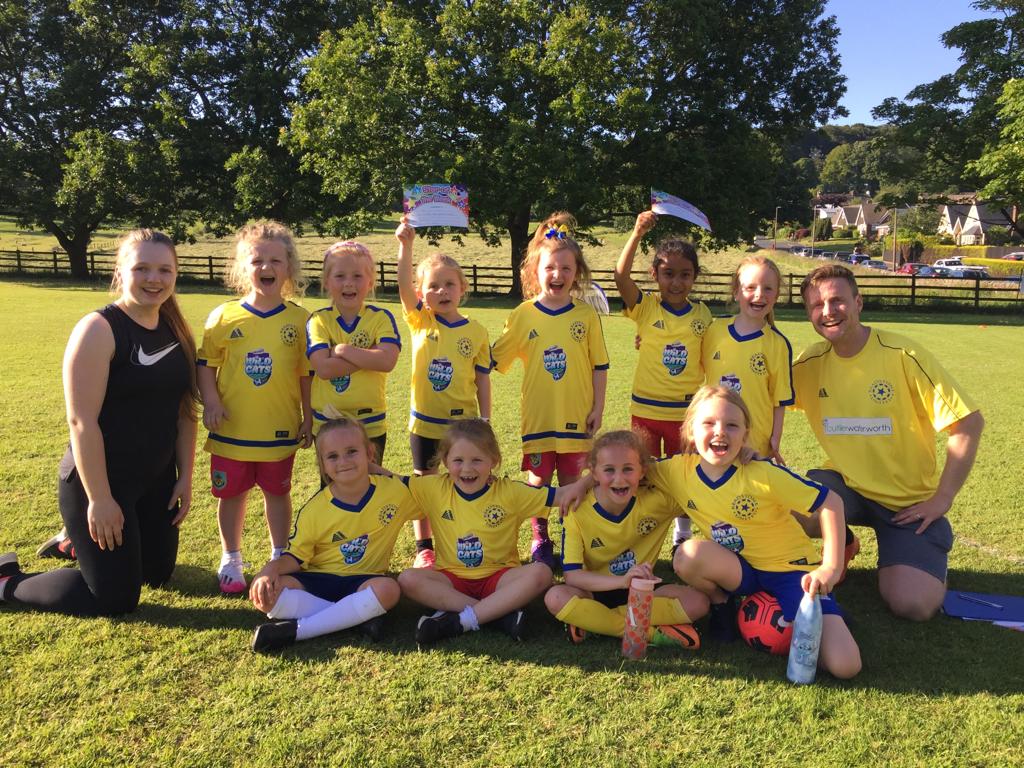 This Spring saw the start of our Wildcats section, a new FA initiative aimed at encouraging more girls to participate in football. Coach James completed a series of workshops in readiness for the launch and we have been delighted with the energy and enthusiasm of players. We are hoping to have our first all girls team for 25 years for this coming season. For more pictures of our Wildcats in action, please have a look in the Gallery.
Watch the video below to find out more about Wildcats.
To book onto a Wildcats session, follow this link.