We are pleased to share a very special letter of thanks sent to us this week by a teacher at one of our local primary schools.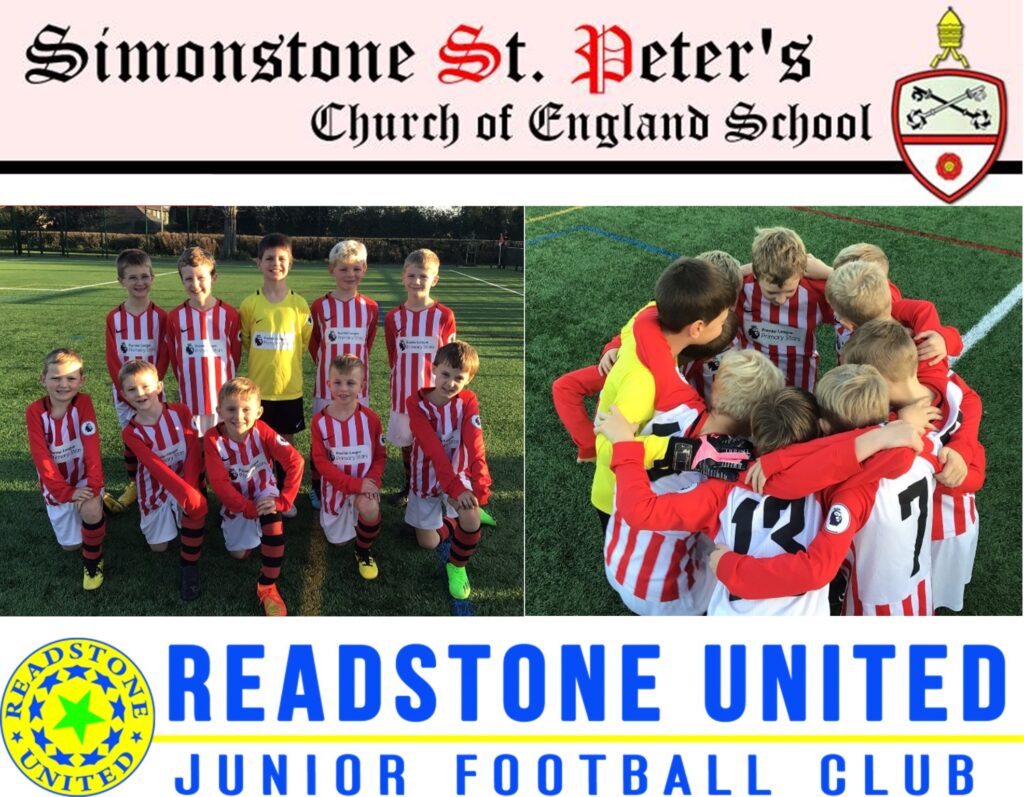 Lucy Fitzpatrick, a teacher at Simonstone St Peter's Primary School, wrote to the club this week to tell us about their involvement in a Ribble Valley Schools football tournament and how proud the school is of those members of Readstone's U8s and U9s who represented the school.
"We were delighted" she said "with how exceptionally well the boys played to reach the Quarter-Finals but also with their exceptional sportsmanship. We thought this was a superb reflection of Readstone as a football club and the boys deserve recognition for their conduct at the tournament. What a wonderful group of boys."
Miss Fitzpatrick thanked the club for everything it does for football in the local community and said "it was evident that the children in the school take pride in being members of the club and learn invaluable life lessons through the sport."
The school have asked us to pass on their thanks to the relevant members of the club and we're happy to do just that and add our own thanks to Chris, Jonathan and all of the volunteers for the great work they are doing with the U8s and U9s.