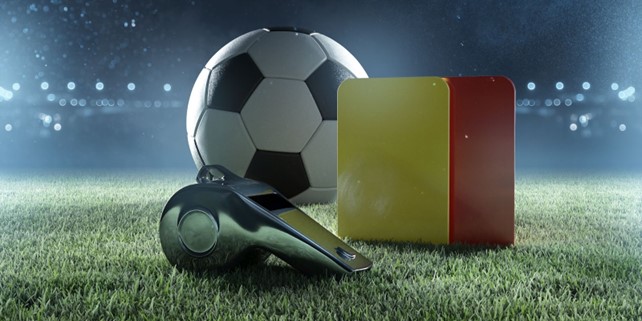 At our recent club meeting we discussed the shortage of qualified referees available to officiate games in the East Lancashire Football Alliance (ELFA) and ways in which we could help and encourage our hard-working volunteers to step up and referee our own matches.
Drawing on lessons learnt by those who have already volunteered and good advice from experienced grassroots referees we have compiled some useful tips for those getting ready to referee their first match as a volunteer.
You can find these tips in the Resource section of our club website here.
In addition, more help is on its way in the form of a couple of evening sessions organised by ELFA where a Senior Referee will go over some of the basics of match officiating so that Team Managers and other club volunteers will have the confidence to referee a game.
Topics such as recognising careless / reckless fouls, interpreting hand ball, the offside rule, Sin Bins and more will be covered.
Sessions from 7-9pm will be held on:
Wednesday 30th November at Blackburn Rovers FC – maximum attendance 250
Thursday 1st December at Prairie Sports Village, Burnley – maximum attendance 100
These sessions are open to teams at U9 and above and will be limited to 1 place per Team. This can be the Team Manager or a nominated Parent who would be happy to take the whistle if no league referee is appointed.
To book a place those interested in attending must complete this Google booking form and places will be reserved on a first come first served basis.